WHITEN YOUR TEETH NATURALLY
CHECK OUT THE ALL NATURAL TOOTHPASTE DENTISTS ARE RAVING ABOUT!
Introducing
ORL NATURAL WHITENING TOOTHPASTE
with Hydroxyapatite (HAp)
Remineralize Your Teeth
Heal Cavities
Brighten And Whiten
Improve Your Gum Health
Boost Your Oral Hygiene
Protect Your Teeth With...
Natural ORL Toothpaste with HAp
All our natural and organic products are fortified with selected vitamins and minerals to strengthen gums and guard against gingivitis. Organic Xylitol has anti-adhesive properties, so teeth resist decay and stay white and vibrant. Plant-based essential oils are used for their antibacterial, antifungal, and biofilm-inhibiting properties. All of this is designed to achieve a perfect 7.0 pH which your mouth needs for healthy living at an affordable price.
Vegan, Gluten Free, Non GMO, Paraben Free, SLS Free, Fluoride Free, Glycerin Free, AND FREE FROM OVER 120 OTHER HARMFUL INGREDIENTS
Everything your smile needs!
Natural Hydroxyapatite
100% Organic Xylitol
Plant-based Essential Oils
Vitamins & Minerals
SATISFACTION GUARANTEED!
WHITER BRIGHTER SMILE
*Results after 60 days of use. Results may vary.
*Results after 60 days of use. Results may vary.
MADE WITH....
Natural Hydroxyapatite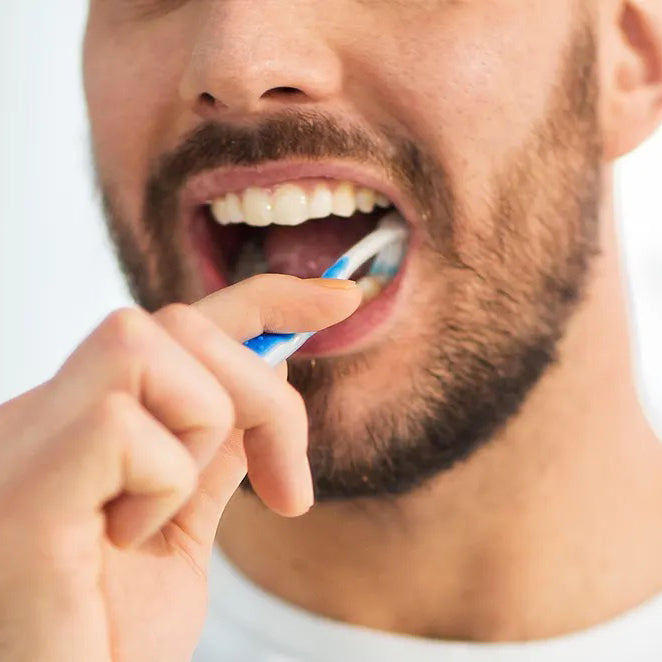 What is Natural Hydroxyapatite (HAp)?
HAp toothpaste uses a form of calcium, hydroxyapatite, that makes up 97% of your enamel and 70% of your dentin. This active ingredient reminerlaizes teeth and is non-toxic.
How Does Hydroxyapatite Work?
HAp rebuilds tooth structure from the bottom up, replacing demineralized enamel and protecting your teeth from plaque buildup.
Is Hydroxyapatite BETTER than Fluoride?
Both fluoride and hydroxyapatite remineralize teeth in slightly different ways. HAp is equally or more effective plus it's better for your oral microbiome and may help teeth look whiter without whitening agents.
100% Guaranteed Results
What Our Customers Are Saying...
I did a comparison of my old toothpaste brand ingredients. I value my teeth, my oral health, and my smile so ORL is my brand. I like everything this brand stands for. Great taste, wonderful organic ingredients, Made in the USA. What's not to love? This is the brand I give to my house guests too when they visit.
I saw Tati Westbrook talk about this toothpaste during one of her videos. All healthy, good ingredients, no fluoride. I like that, so I ordered the Cinnamint for myself, my daughter and son in law, and the bubble gum for my 3 year old grandson. They do everything healthy, organic, & natural so they loved this toothpaste as well. It feels good to put healthier toothpaste in my mouth. I love the bottle presentation on my vanity.
Amazing! The toothpaste and mouthwash are game changers. I feel like I've never had as clean of a mouth as when I use these products. ORL's the real deal, only better.
100% Satisfaction Guaranteed
EXCLUSIVE OFFER TO TRY ORL
Free Bamboo Toothbrushes with Every Order! $7.99 Value!
Have Questions?
Leave us a message and someone from our customer care team will respond within 24 - 48hrs